OCT 28, 29, & 30
Abandon hope, all ye who enter the deathly depths of Deadman Mine!
Recently uncovered on the site of Spring Creek's Malcolm Hotel, the Deadman Mine is filled with terrors that have been traumatizing Spring Creek construction crews for weeks now. As Hallowe'en grows nigh, the paranormal horrorshow gets ever more harrowing. By October 28, 29 and 30, it's certain to be unbearably horrifying!
Will you dare to venture into the old mineshafts to see what terrors lie beneath the otherwise-friendly neighbourhood of Spring Creek?
Oct 28, 29 & 30
6 till 9 o'clock nightly
The Malcolm Hotel construction site on Spring Creek Drive (entrance to the hotel parkade)
Entrance Fee: Food Bank donation
Costumes are welcomed (but dress for an unheated space)
We dare you to jump on a ROAM bus or ride your bikes on over!
Although we admit all ages, it can be dark and scary. Use your judgement. Anyone under 12 must be accompanied by an adult.
The Deadman Mine is set up entirely by volunteers and proceeds support the Bow Valley Food Bank.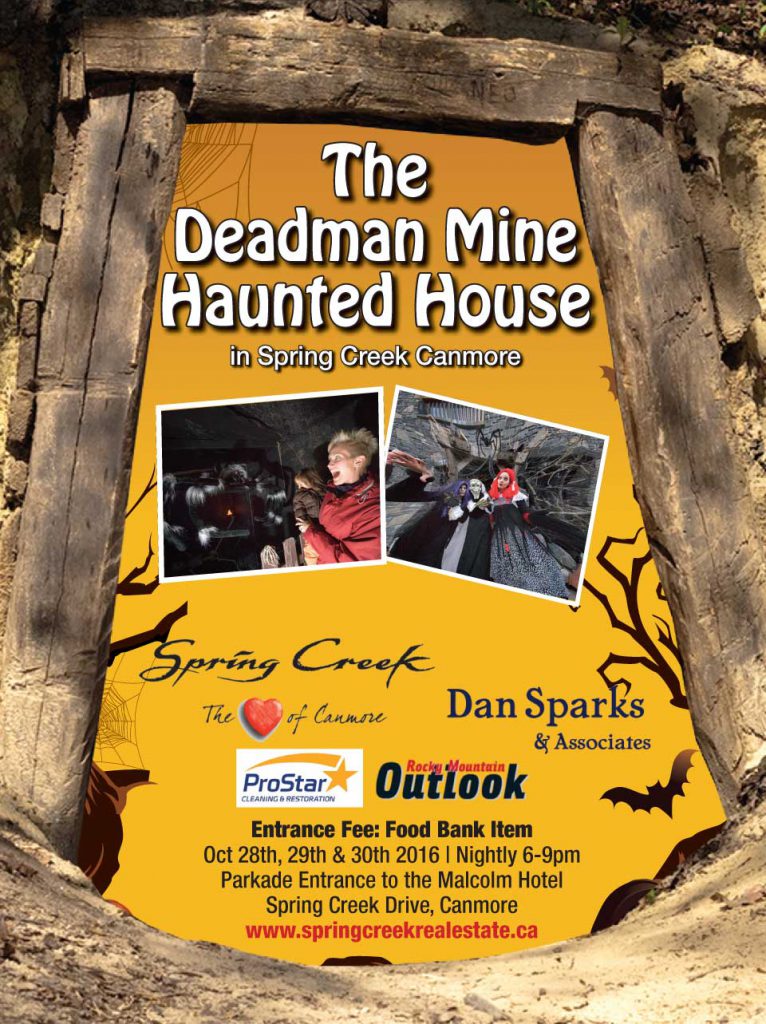 THANKS TO THE SPONSORS: