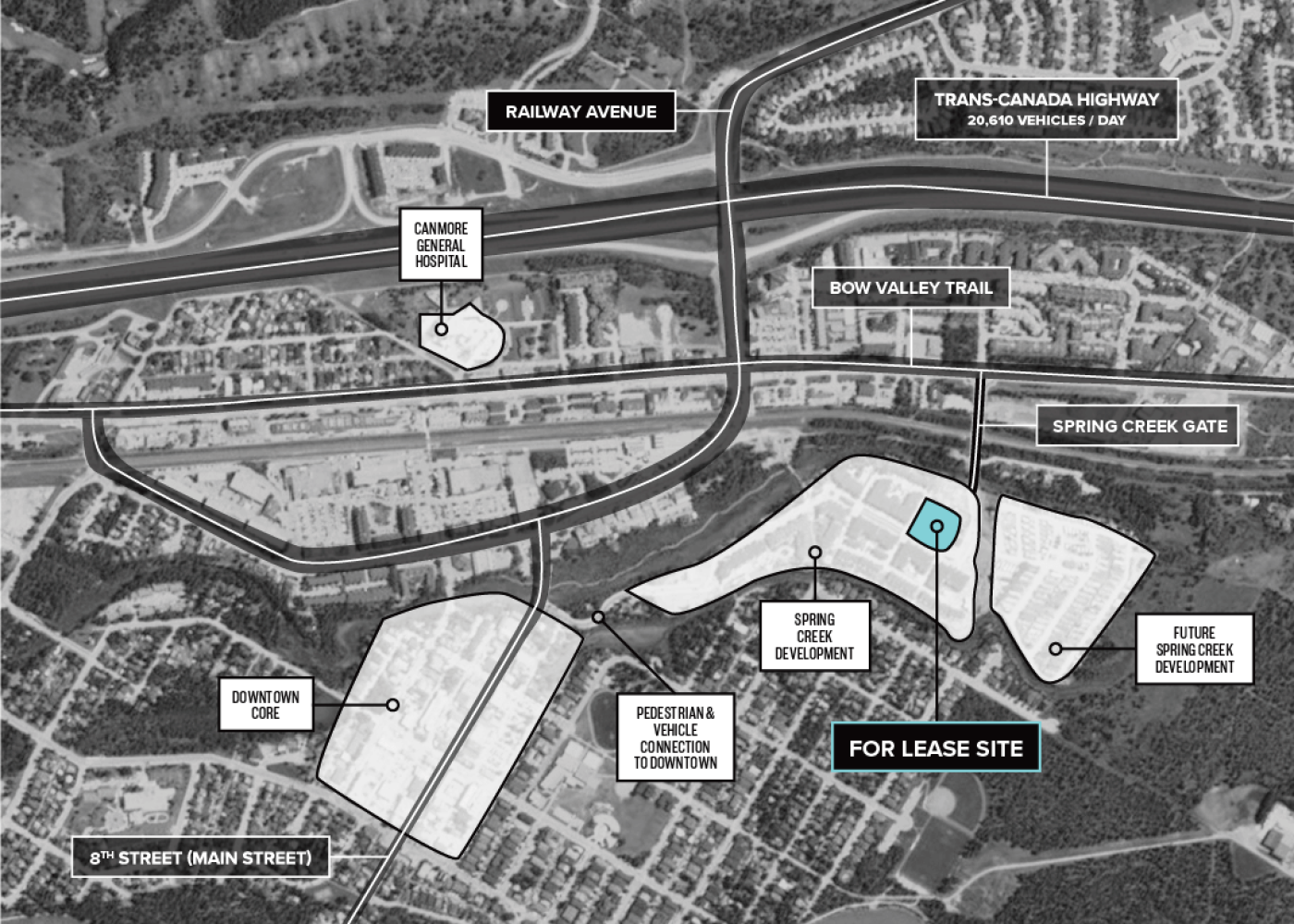 General Information - The Beat at Spring Creek
The beat shares an outdoor common area– a defining aspect upon arrival as traffic enters through spring creek gate and transitions through the beat onto either end of spring creek drive.
Designed with pedestrian friendliness in mind, a one-way lane wraps around the beat, providing access to the commercial uses along its north and east façades.
Centrally located, just minutes from downtown canmore, this special space is located in one canmore's high-density areas. Surrounded by mountain views, this area is a choice location for locals and visitors alike because of its easy walking and biking trails.
The area has a busy, easy traffic flow street for vehicle access.
General Information - Canmore & Demographics
Containing multiple walking/biking trails the beat is easily connected to downtown Canmore and the local/visiting populations. In 2019 nearly 4 Million total visits were made to the Banff national park tourism region by residents of Alberta, other parts of Canada, the United States, and overseas, up nearly 4% from 2018. This accounted for 13% of all visits to the province; in which accommodation, as well as food and beverage were their top spending categories.
The tourist designated condos located above the restaurant and grocery store will be rented nightly and are expected to have highest use of the area below. With 55% of all visits to the region involving at least one overnight stay this equated to approximately 2.37 million overnight visits. With the main purpose for visiting the area as pleasure this makes for the perfect demographic for those wanting to spend, not only on the essentials but to treat themselves too.