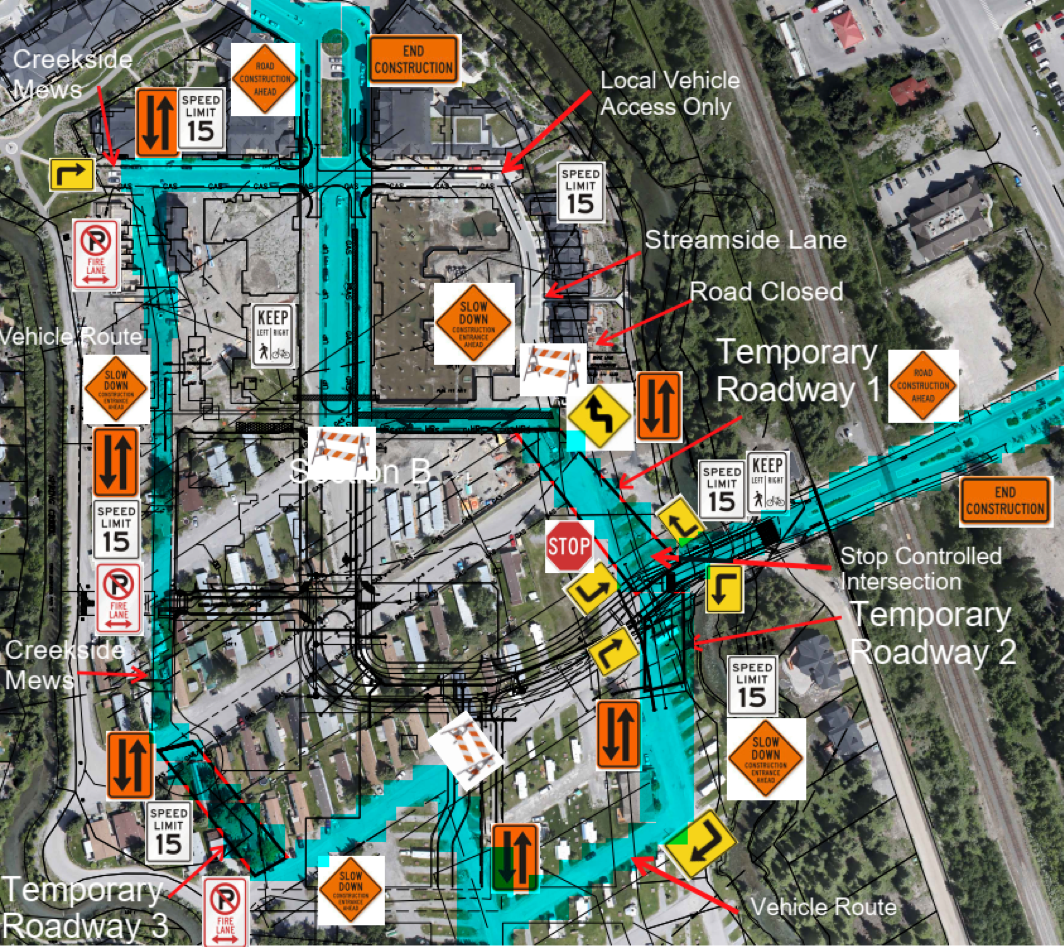 Alternate Routes Ahead
It is an exciting time in Spring Creek as we are progressing with Spring Creek Drive road extension.
During construction, vehicles, pedestrians and cyclists will continue to have access into Spring Creek via the roundabout off of Bow Valley Trail as well as access via 8th (Main) Street.
Like any project of this scope, it's not been without its share of challenges. The early snow
Like any road project, this one had its challenges. Unpredictable weather – such as a heavy snowfall in October 2018 set back the construction schedule unfortunately enough to make paving impossible until the ground is completely thawed, spring 2019.
We'd like to thank all of our residents – they've been very patient during this project but the result is part of the long-term plan and vision for Spring Creek Drive and is a big win for everyone in the end.
ACCESS DURING CONSTRUCTION
Traffic remains routed through the development as set other than Streamside Lane will be closed to through traffic for the remainder of the project.
QUESTIONS OR CONCERNS:
Serge Ouimette,
Senior Project Manager
403-688-0388
serge@springcreekmv.com.
We apologize in advance for any short-term inconvenience this may cause. We appreciate and thank you for your patience as these important sustainable transportation improvements are made to improve our community.